Filter by Category
Kid friendly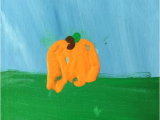 Finger Paint & Sippies - Pumpkins
with Abigail Pemberton

Oct 16, 2021 at 10 am
Bring your littles in to paint a pumpkin on canvas with instruction from my 6 year old daughter and myself.  This painting party is for ages 1-8.  We will supply all material including wipes for their hands.  We will also have aprons available but I still suggest the children wear "play clothes" as there is always a chance of them getting paint somewhere. 
Craft fun - Halloween
with Jessica Pemberton

Oct 23, 2021 at 2 pm
Bring those kiddos in to do a variety of Halloween crafts.  Step by step instruction and all material will be provided.  Each kiddo will leave with 3 projects.